Widening the crude basket allows seizing new business opportunities by tapping into crude oils available on the market. This flexibility will give you the edge to face future uncertainties about crude oil supply and help increase your profit margin. Crude selection studies for your specific refinery will provide you with the technical and economic information you need about which new crudes you can process.
In this post, Axens will share some examples of a real case study where it helped its Client do just so.
Case Study – Widening the crude basket
Axens was assigned in 2015 to carry out a crude selection study for producing bitumen and fuel oil in the Solvent Deasphalting (SDA) unit of the refinery.
Flexibility on the selected crudes for producing bitumen and fuel oil was the key to ensure the success of this assignment. Axens needed it to secure high margins as its client had detected an increasing demand on bitumen in the local market.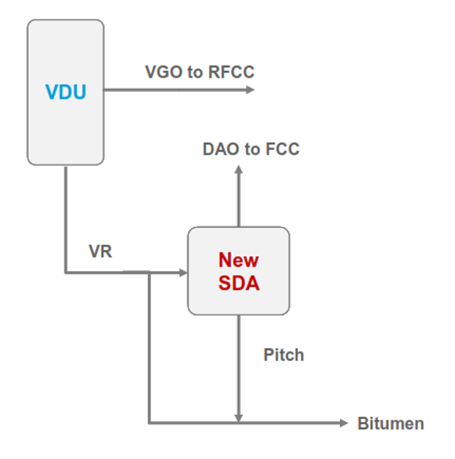 Axens performed the crude selection study in three main steps.
Step 1: Narrowing down a large list to specific high yield options
From the Chevron crude database including over 700 crude oils and around 1800 assays, Axens identified 100 crude oils that would meet the client expectations in terms of transport options.
Step 2: Selecting bitumen crudes based on technical criteria
Axens first used atmospheric tower constraints to shortlist options and then established specific criteria to detect high bitumen potential crude oils.
Viscosity and asphalthenes maximum and minimum values were then defined, taking into account the SDA scheme for producing bitumen from pitch or a blend of pitch and vacuum residue.
Finally, after calculating asphalthenes on vacuum residue and potential yield of bitumen in crude blends based from viscosity of vacuum residue, Axens selected, in collaboration with the client, 10 blends of crude oils showing high potential of bitumen yield.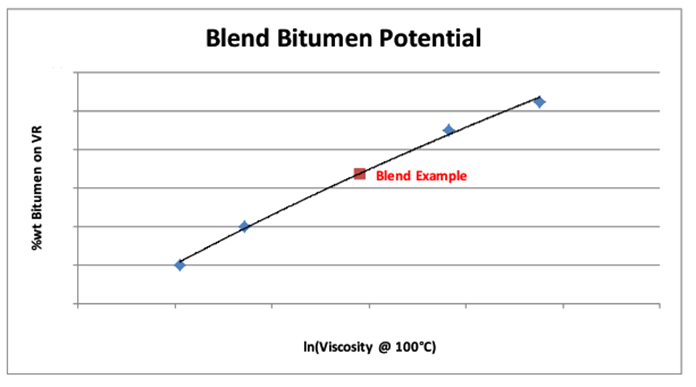 Values of bitumen yields go from 10 to 15 % on crude in the list of the 10 blends.
Step 3: Determining the economic value of the blends
After shortlisting different options, one final step remained: evaluating the economic value for each shortlisted blend.
With the help of a linear programming model designed by Axens, a rank of the 10 blends based on specific technical and financial criteria was established and Axens provided its client with their respective gross margins.
The study was followed by testing the selected crude oils in the IFPEN pilot plants in order to ensure that the bitumen grade properties were achievable from the selected crude blends.
Widening Possibilities
The success of a crude selection study is based on market knowledge about crudes and refining products, reliable crude data and process knowledge.
Axens Performance Programs Department crude knowledge and process expertise will help you improve your refining margins by widening your crude basket, as well as prepare you to face crude supply uncertainties.