Digital Transformation, a Fundamental Business Disruption
In our industry, new digital Technologies are disruptive investment priorities. In an Accenture survey conducted in 2018, around 200 refiners indicated that, through digitalization, they are aiming to achieve cost savings, increase productivity and accomplish a fundamental business transformation.
In the context of this industrial shift, MOL Group undertook the beginning of the digital transformation of their Danube Refinery more than 20 years ago. MOL Group is an integrated, international oil and gas company headquartered in Budapest, Hungary. They are active in over 30 countries with a workforce over 25,000 people.
MOL Group joined hands with Axens Horizon in early 2018 to work together on a proof of concept in MOL Danube Refinery to improve catalyst performance and unit follow-up using Axens' Digital Solutions.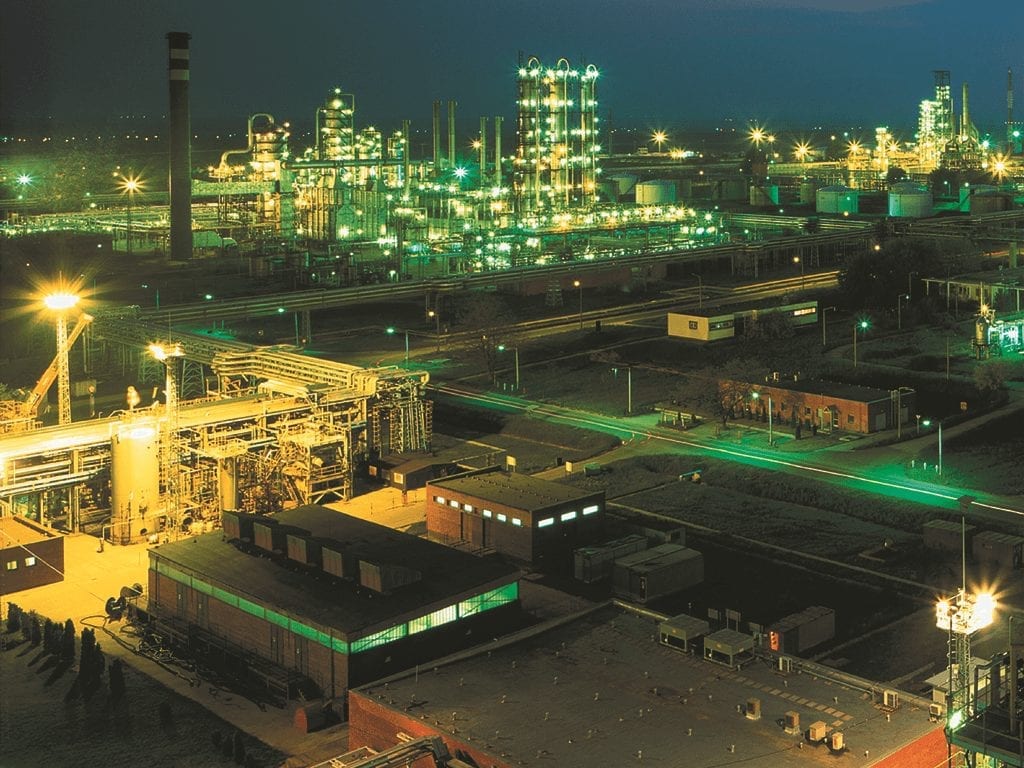 MOL Group Danube Refinery
Assessing MOL Group's Needs and Concerns
MOL Group assessed the need for connected services as they evaluated the importance of improved communication. More specifically, MOL identified the following challenges to be addressed through digitalization: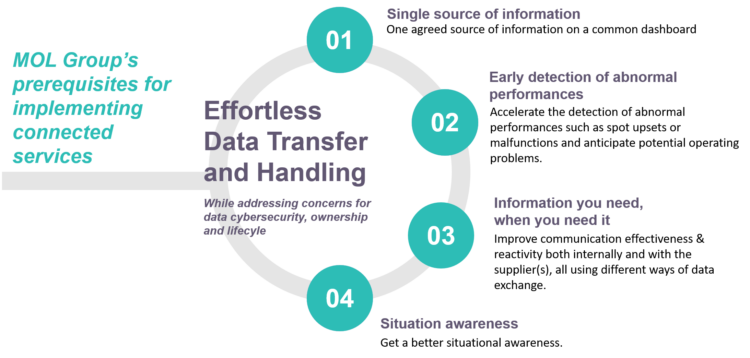 Connect'In™, a Software-as-a-Service developed by Axens Horizon, was the solution of choice addressing perfectly MOL Group's needs and challenges. The solution is leading the breakthrough to substantially improve the efficiency of their refinery.
Proof of Concept Implementation
Starting from early 2018, Axens Horizon started a proof of concept with MOL Group. The proof of concept was an opportunity for both groups to test a new concept of data transfer from OSIsoft, leader in real-time data technology and ensuring secure data transfer. This project began with a complete assessment of MOL Group digital maturity, including their current Information Process tools and automation coverage. The concept was successfully implemented on three different technologies: FCC gasoline desulfurization, Reforming and Mild hydrocracker units.
During the proof of concept, MOL Group and Axens Horizon tested OSIsoft PI Cloud Connect as a solution for data sharing instead on Excel Spreadsheets previously shared.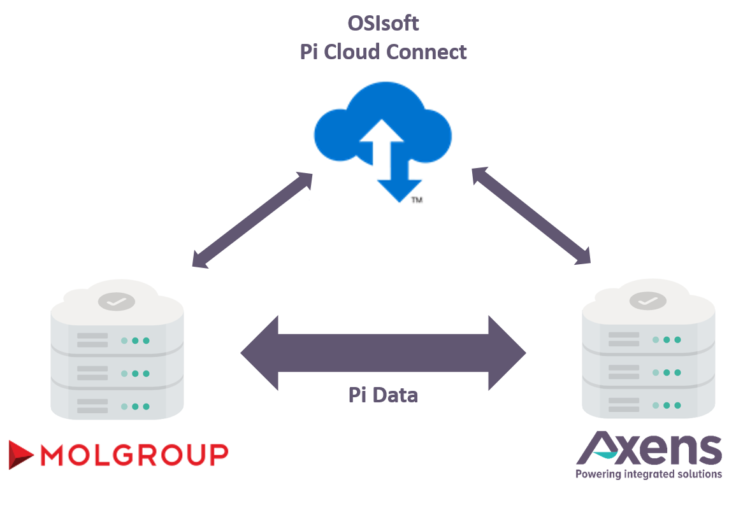 Data transfer, management and visualization with Connect'In™
| | | |
| --- | --- | --- |
| Data Management | Data Transfer | Data Visualization |
| PI Cloud Connect allows the secure transfer of data in real time. MOL Group has a full control of their data management and data transfer with the option to select precisely the data shared with Axens Horizon. | After both side agreements on the data transfer, data is immediately flowing in real time from MOL Group's PI server to Axens Horizon's PI server. | Using either PI Vision or Connect'In™, Axens Horizon is sending back to MOL Group an online dashboard of relevant KPIs. |
Connect'In™ is a unit monitoring platform giving access to Axens expertise though high-fidelity models. This web-based application enables continuous unit & equipment performance follow-up and keeps unit profitability on optimal track. It facilitates the communication between MOL Group and Axens experts, and helps MOL Group avoid sub-optimal operation and economic losses due to loss of time, helping both teams to solve problems as soon as they occur or anticipate them.
Delivering Results
MOL Group handling of data has steadily improved, both in data management and its visualization. More than data, MOL Group has now information ready to be used for decision making:
The

management of data has improved internally

by making it possible to provide MOL Group's employees with different access levels to view, modify and/or administer the unit's raw data. The possibility to administer data improved the security and the integrity of the data within the company.
Fully tailored to MOL Group's needs, Connect'In™ provides customized-alert dashboards to

monitor Key Performance Indicators

(KPI) trends and voluntarily compare calculated results back into the MOL Group's historical database.

Yesterday vs Today
MOL Group evaluated Axens Horizon's solution to fit its needs, addressing all requirements and allowing for less communication transaction costs while being more efficient. So far, Connect'In™ has been expanded to 3 different units: FCC gasoline HDT Prime G+®, CCR reforming & mild hydrocracker (MHCK) within MOL Group's refinery.
This illustrates Axens' Connect'In™ capability to follow any type of process units originally licensed by Axens, revamped by Axens or operated with Axens' catalysts only.